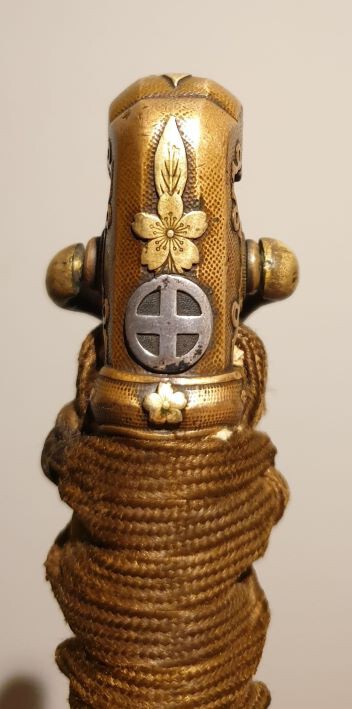 Content Count

122

Joined

Last visited

Days Won

1
Community Reputation
133
Excellent
About hobnails

Cheers Geraint, I have another four Kinmichi's my Dad likes the Mishina School I prefer the ishido school but I'm sure I can suffer a bit longer 🤣

Hi Jacques I have some doubt myself seeing that it has the old paper, it was bought from a well known dealer but that means nothing. I have seen similar Mei on line, will need to give it more study. My dad bought this sword, I personally would not have as it's not to my taste although it has a nice koshirae. Cheers Chris H

Hi guys thanks for the kind words it has old tokubetsu kicho paper, we have owned it for about twenty years, bit more expensive to resubmit to shinsa when you live in New Zealand.

Hi guys was taking some photos of this kinmichi wakizashi and its koshire the other day so i thought i'd share some pics. Igar no kami fujiwara kinmichi 2nd generation cheers Chris H

I had a message from paypal to say the automatic payment had gone through.

Hi guys here is another tsuba the same as Dale posted earlier mounted on a wakizashi with matching fushi-kas hira.

Hi John here's some pics of the tsuba mounted.

Hi John will dig it out when i get home from work and take a photo i suspect its been thrown together

Hi Dale the fuchi is signed But i don't know what it says.

Hi here is one i have, it came on a tanto, with the fuchi and kashira

Hi Chris glad it finally arrived looks good.

Hi Piers does that mean the shinza team were having a bad day lol

Hi guys i was wondering if anyone could give me a literal translation of this paper for my curiosty, i have a rough idea what it says. many thanks in advance.