Hey there, I've recently received a wakizashi from my grandfather, which was previously "restored" in to a terrible state of being.
I'm looking to try and restore at least the tsuka and saya myself, but a bunch of parts are simply missing.
The kashira is not present, but the fuchi is, now I'm not sure I'd even be able to find a kashira to match the fuchi, but even so, I'd like to know what kind of design this even is, because while I like how it looks, I just can't figure out what it's supposed to be.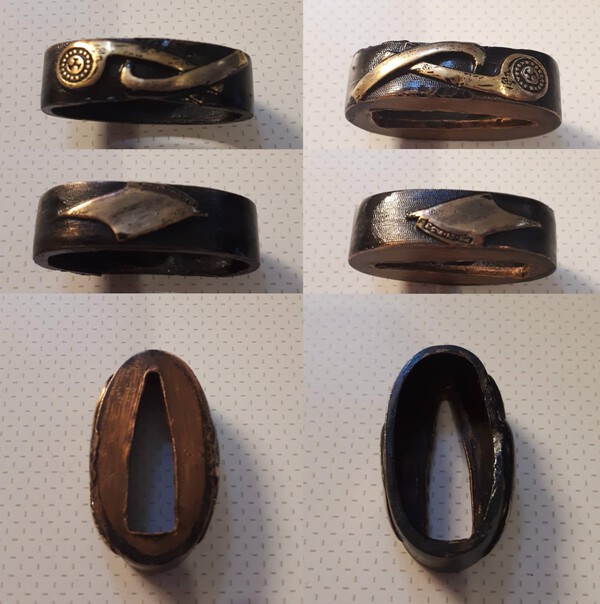 The fuchi is slightly bent on the inside on one side as well, dunno how safe it would be to attempt to bend it back.
It was quite a hassle removing it from the sword, as the guy who "restored" it had superglued all of it together.
A few bonus images while I'm at it, it's where I got so far taking all of it apart: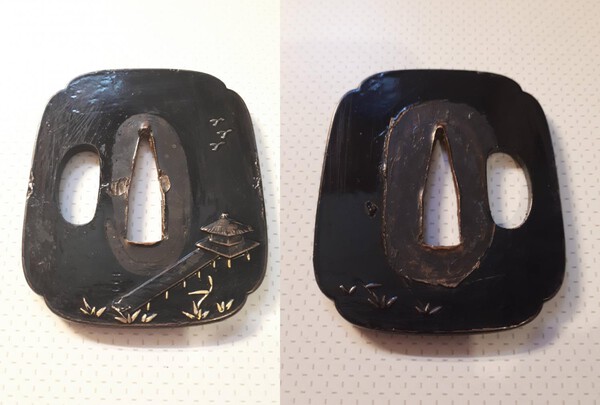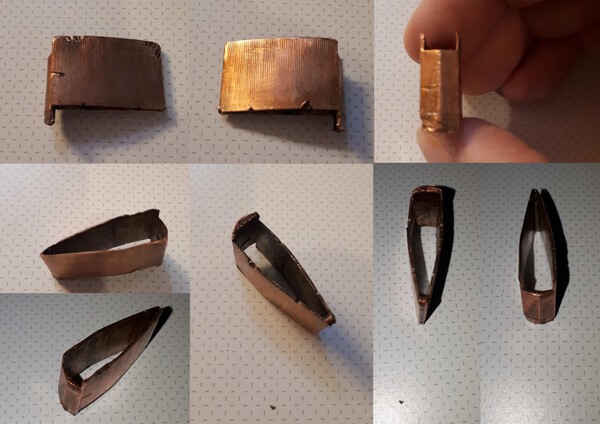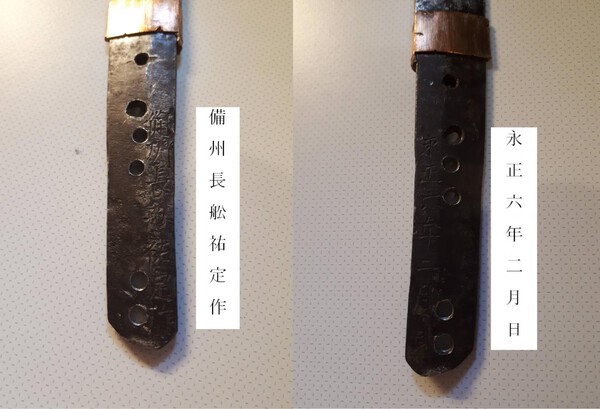 And what the sword looked like after that guy restored it some 30 odd years ago.