Good morning,
Could you please help translating the following signature from a tsuba I just received ?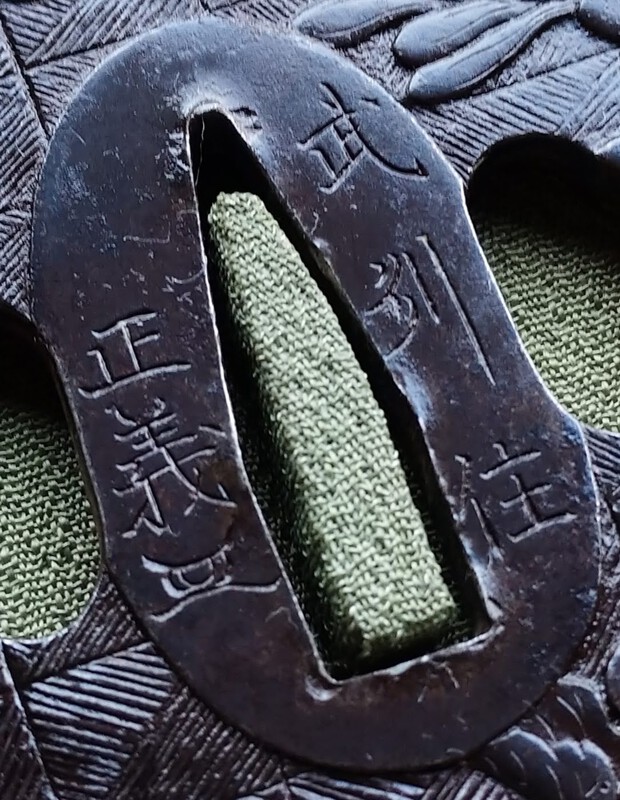 This is my first try at deciphering a signature and I'm not sure where to lookup the kanjis or what the methodology is, so if a member could kindly provide some pointers, that would be much appreciated !
Thank you very much in advance

Edit: Identified BUSHU (武州) JU (住) MASA (正) YOSHI (義) (KAO ?) by using http://www.jssus.org..._tosogumei.html. Is this correct ?!?