This sword was made by Morita Kaneshige. Kaneshige won the highest award in a national blade Kyoshinkai (competitive competition) in 1939.
The saya is very desirable--it is a rare rayskin Army saya.
The blade measures 25 5/8" (65.1 cm) from blade tip to notch in the blade spine. This sword has a beautiful wavy temper line/hamon. This sword has a fine clasped hands sarute.
All fittings have the matching assembly number '0307'.
$3500 obo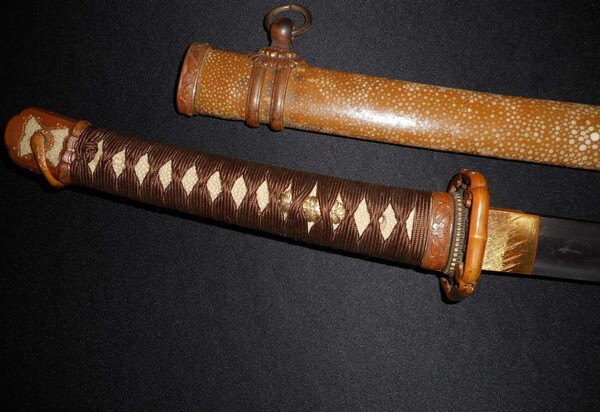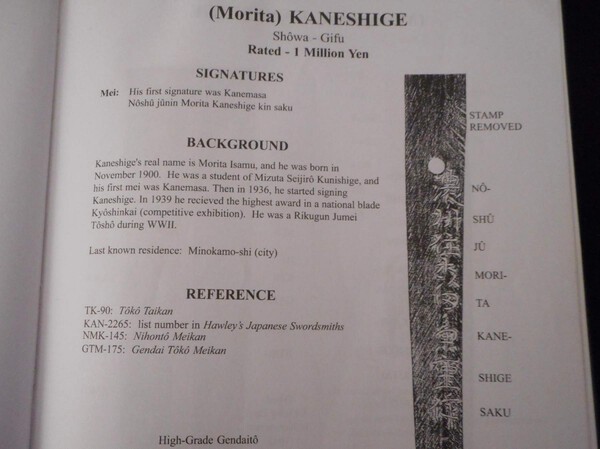 Thank you.
--Matthew Brice