Hello, newbie here.
I just took ownership of a papered Wakizashi. I have no previous experience with NBTHK papers, but from what I can read, I think I can read "Ninteisho" and "Item, Wakizashi, Hiromitsu"
I can make very little sense of anything else, dates, rank, additional information, etc. I know where to look on the paper to find this information, I just can't read it. I believe the envelope is dated 2012 (other side from pic). I can upload better quality pics or scans, but I have attached what I have from the photos I took immediately after unboxing.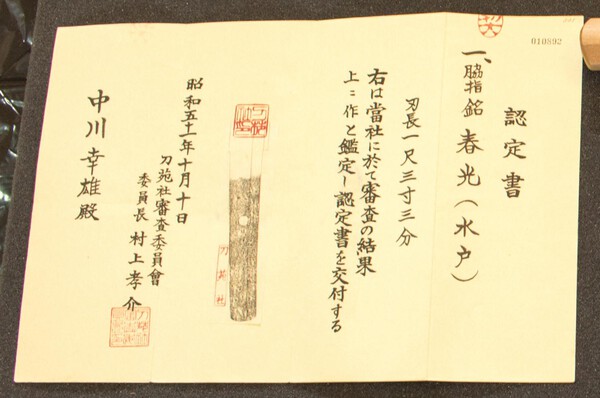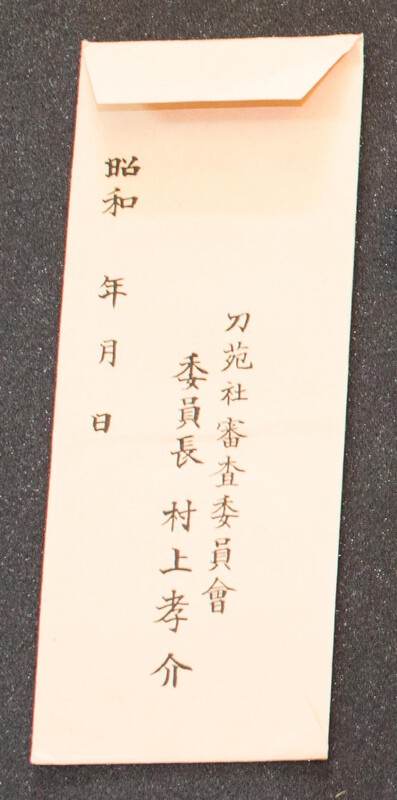 Any help would be appreciated.
Thanks,