Dear members,
Please find below some Tsuba I actually have for sale :
1) Beautiful iron Tsuba signed Choshu Hagi no ju Kawaji saku – 長州萩住河治作 (Made by a resident of Hagi in the province of Choshu, Kawaji)
Kawaji family was one of the most prestigious schools in the province of Choshu.
Edo period (1603 – 1868)
Maru-gata shape (round) and Sukashi (openworked)
Dimensions : 7,65 x 7,4 cm
390 €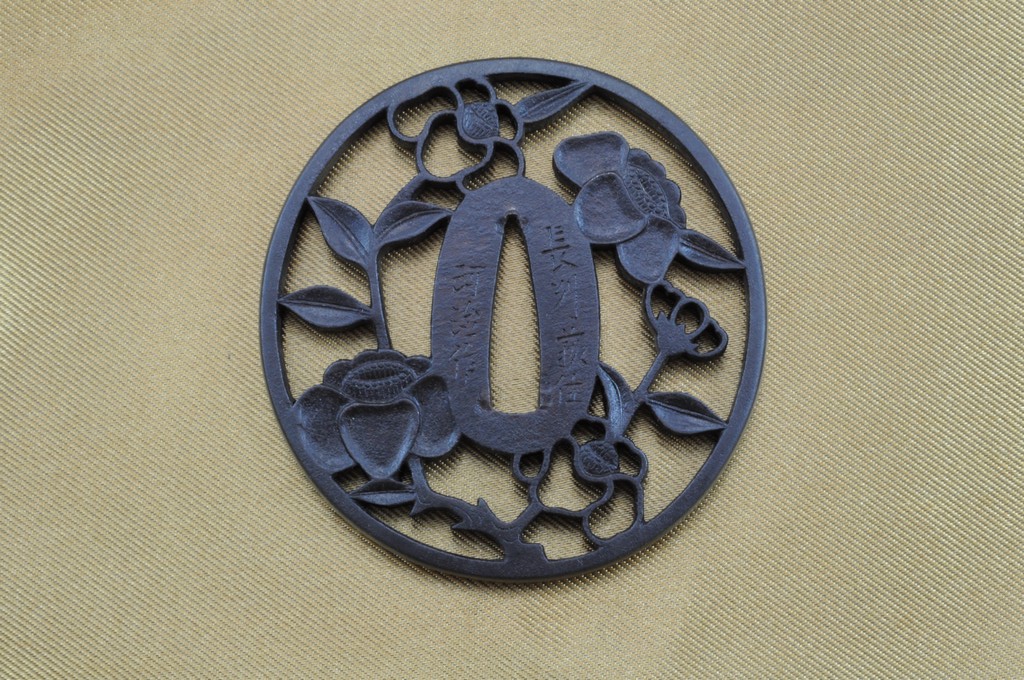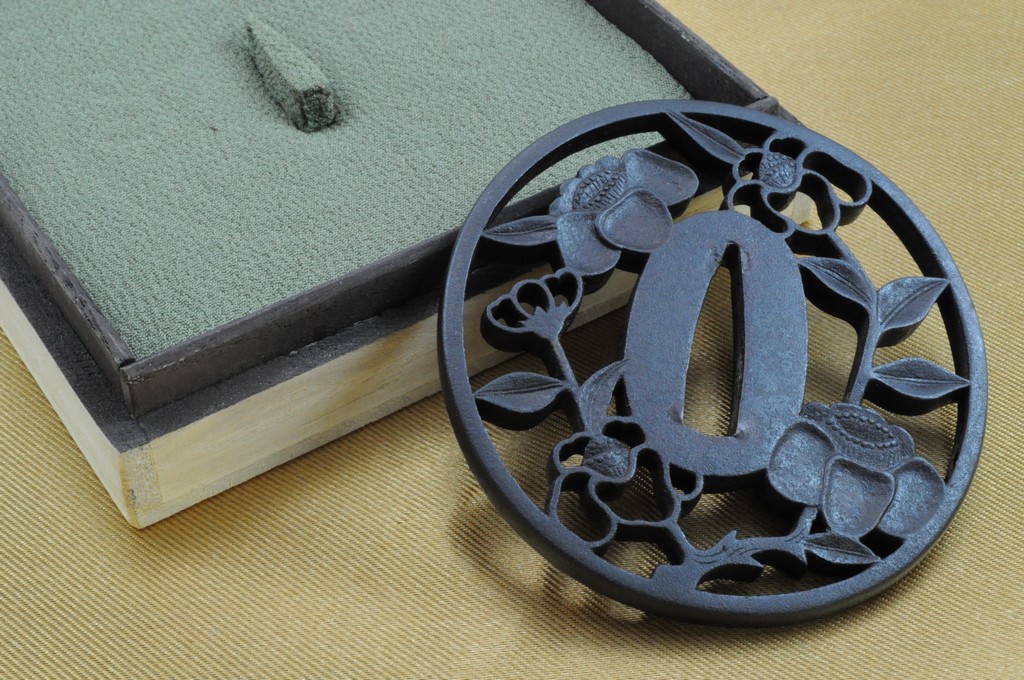 2) Iron Tsuba signed KUNINAGA – 国永
Mokume construction.
Late Edo (1760 – 1867)
Kuninaga lived in Edo in Musashi Province, and was particularly renowned for the quality of its Mokume Tsuba.
He was Samurai and He forged mainly Tsuba in his spare time.
Dimensions : 7,6 x 7,6 cm
Kinko Meikan rating : A – Ryoko
N.T.K.K (Nihon Tosogu Kenkyukai) certificate.
370 €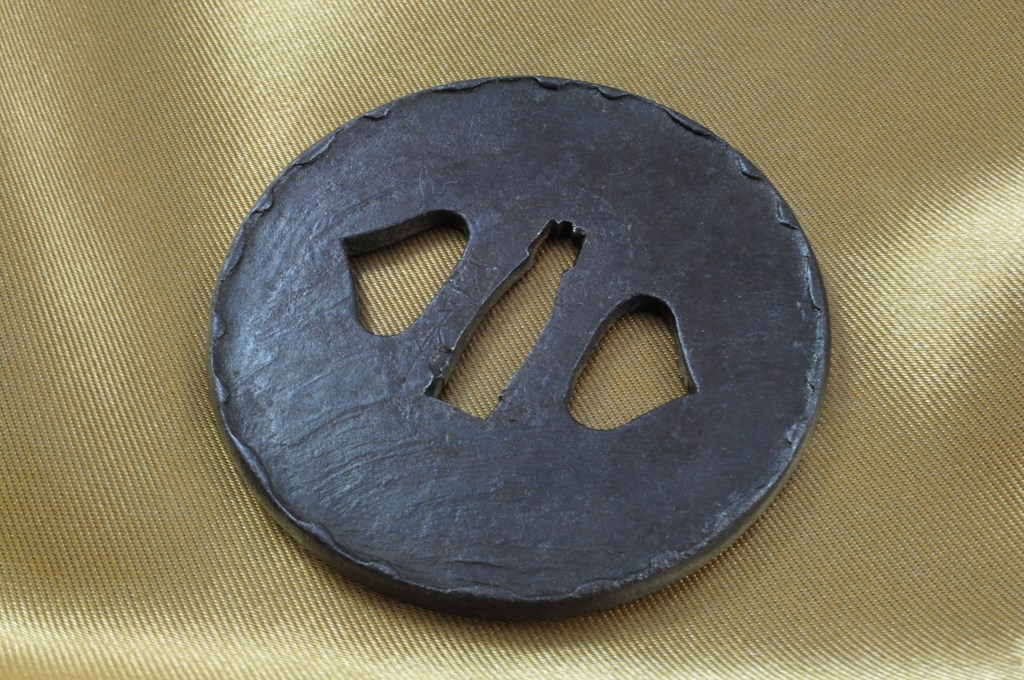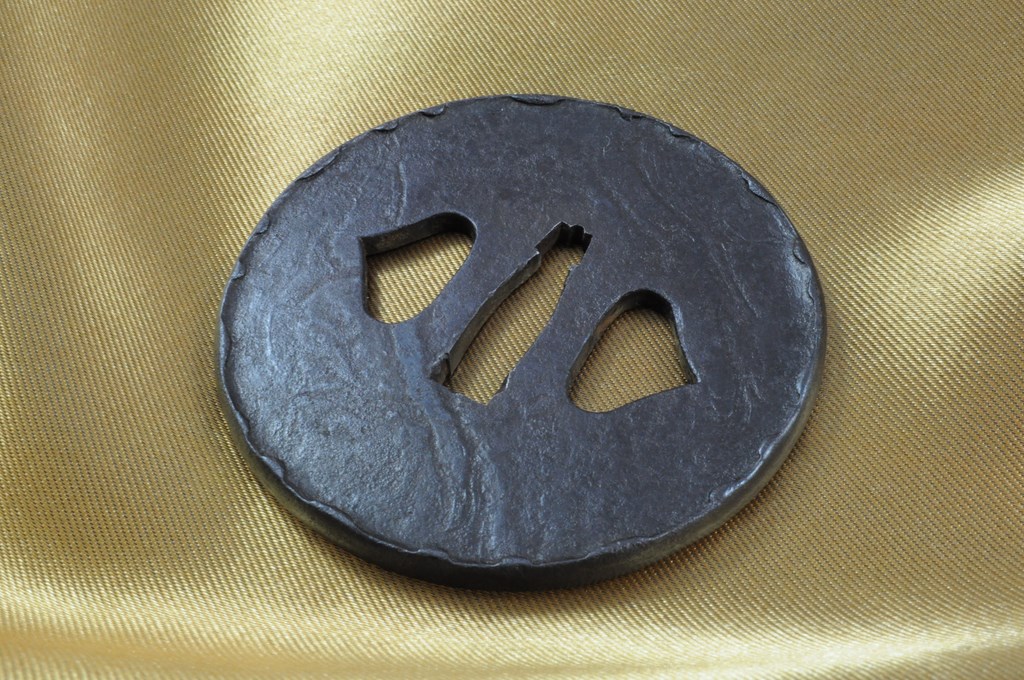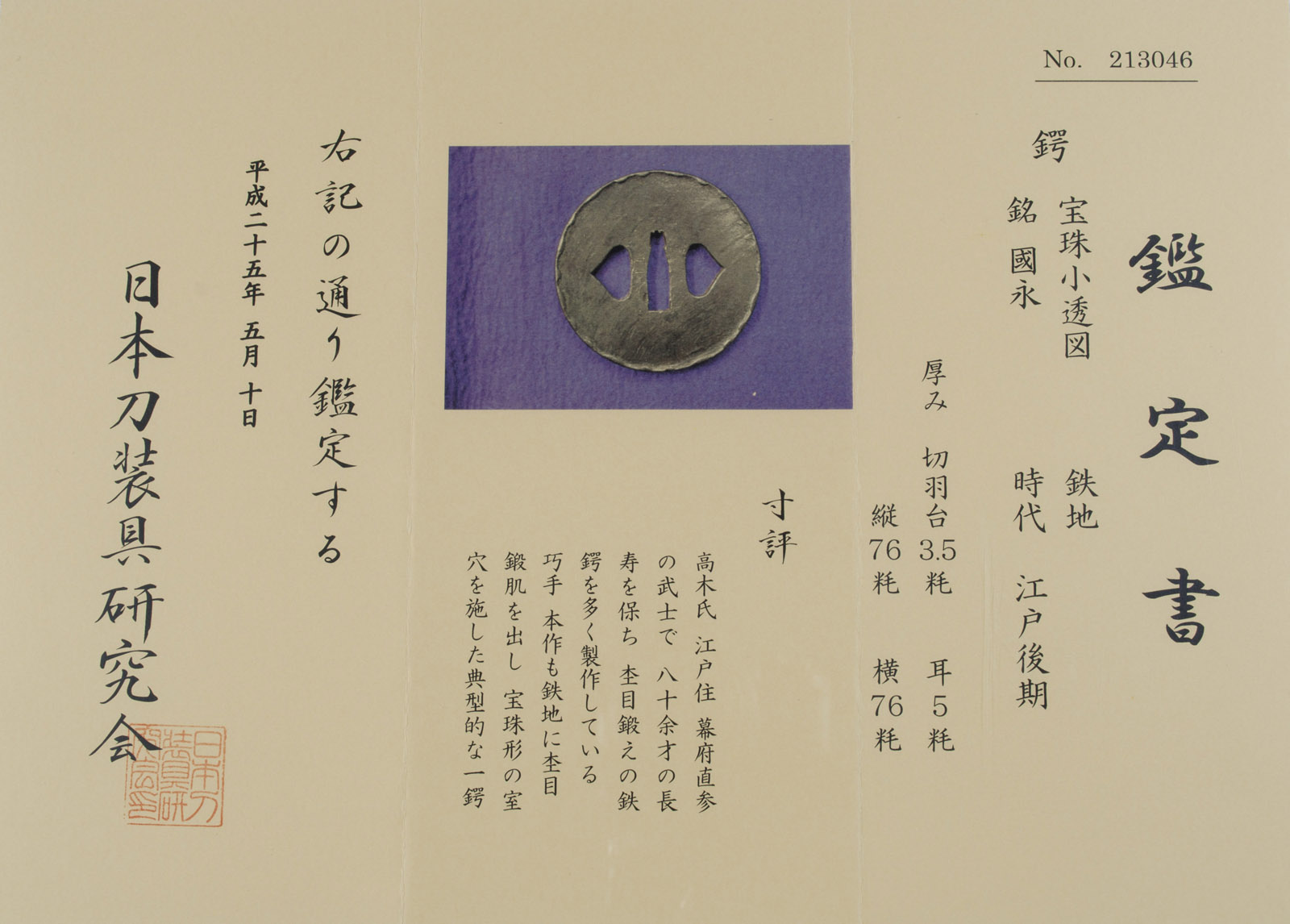 3) Iron Tsuba from the school Shoami – 正阿弥
Nobuie 信家 style depicting a chopping Shakudo knife.
Dimensions = 8,5 x 7,9 cm
420 €