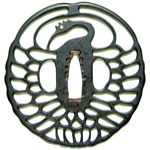 Orlando Japanese Sword Show
Started by
bob elder
,
May 24 2017 05:41 PM
Posted 21 June 2017 - 02:48 AM
Thanks also to Mike Yamasaki who has been pushing me for a few years.....
---
Posted 21 June 2017 - 04:07 AM
i enjoyed the show. Bob did a great job

. I will be back again next year. I hope the show continues to grow and prosper, it has a good base and promoter. We need to support all the shows, as Bob mentions it is a great, and inexpensive, way to gain a lot of knowledge and experience.
---
Posted 28 June 2017 - 11:58 PM
Bob, Good times as always. Thank you for organizing this show.
---
---
0 user(s) are reading this topic
0 members, 0 guests, 0 anonymous users