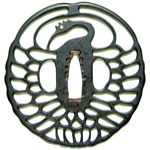 pictures
Started by
lbkmd43
,
Oct 25 2013 04:57 PM
Posted 25 October 2013 - 04:57 PM
brian how do i load a picture from my smart phone ? can i email it directly L.K M.D

---
Posted 25 October 2013 - 07:08 PM
Lou,
Afraid I don't know. Haven't tried it before. You can't email to the forum though. I would email it to myself, and then post it.
Maybe someone has experience with this. What happens on the phone when you click the button to attach a file?
Might have to wait for the new software to get all these new features, and that will probably only happen during Dec holidays.

Brian

---
Posted 26 October 2013 - 01:24 AM
I attach pics all the time on my iPhone 5.
When posting, under the "submit button", there is the "upload attachment" section. Push "choose file" and then select your pic and then push "add the file".

Sometimes the pics are too large so I email them to myself and choose a small size when prompt. When the email is received, I open the smaller pic, save to phone and attach as describe above.

Hope this helps.

Henry Wilson

幸福は満足にあり。
---
---
0 user(s) are reading this topic
0 members, 0 guests, 0 anonymous users